Rona Yefman, Let it Bleed, 1995-2010
As early as 1996, her younger brother, Gil, was Yefman's first model and inspiration. She began an intimate image record of their adolescence, using the camera to invent multiple novel identities in an imaginative world they constructed for themselves. This body of work became a joint archaeological journey, chronicling two siblings' symbiotic existence as collaborative artists, and their mutual desire to live exterior to the norm. The most complex part of this project occurred between 2000-2009, during which time Yefman documented Gil's intimate process of transformation from male to a female, and her subsequent transformation to beyond definitions. Rebelling against conventional gender roles as well as familial ones, Let it Bleed combines images of formal role-play and performative acts with snapshots and mixed videotapes that expose very real emotional situations, and chronicling an experience of youth through a curve of fantasies, hopes, and desires; disappointments, confusion, conflicts, and flirtation with familial taboos.
The exhibition Let it Bleed was first shown at Participant inc. New York, in 2010, and at Oslo Kunstforening gallery, Oslo, Norway, in 2019. The Artist Book "Let it Bleed" was published in 2016, as a limited edition of 500 copies, by Little Big Man books, L.A. The edition is sold out.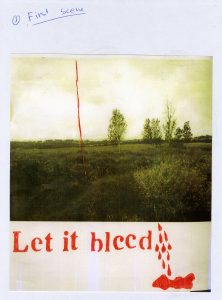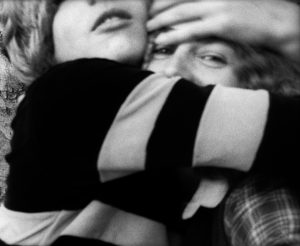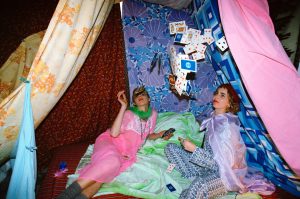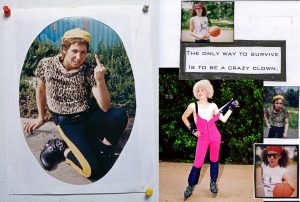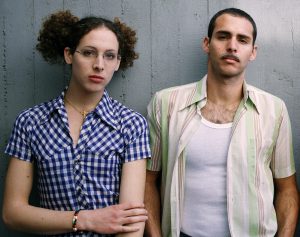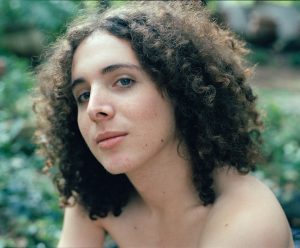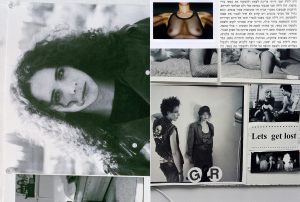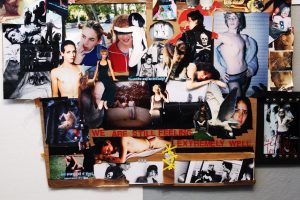 —
Gil Yefman, Rona & I Doll, crochet knitting, motor, 250x200x50 cm, 2010
Gil Yefman is a trans-disciplinary conceptual artist who deconstructs and transforms canonised familiar myths from varied beliefs and traditions. By undermining the structured definitions and portrayal of the other, Yefman explores and cherishes the intrinsic potential of the extra-ordinary. Yefman uses archival materials and documents as points of departure, from which the knitting process resembles writing — texts and contexts become textures that suggest an alternative examination, reflection, and interpretation than dogmatic translations. Yefman's collaborative projects fuse memory, trauma, and the body with transgenerational multilayered relations where soft materials dissolve hard subject matters.