PROTOCOLS is a journal with an ambitious mission: to curate and publish provocative art and writing from across the global Jewish diaspora, with specific attention to leftist and progressive politics.
PROTOCOLS seeks to amplify the voices of writers and artists marginalized and excluded from mainstream platforms, to cultivate a vibrant and challenging field of Jewish thought and culture, and to serve as a home for collective engagement, dialogue, and cultural organizing toward democratic and liberated futures.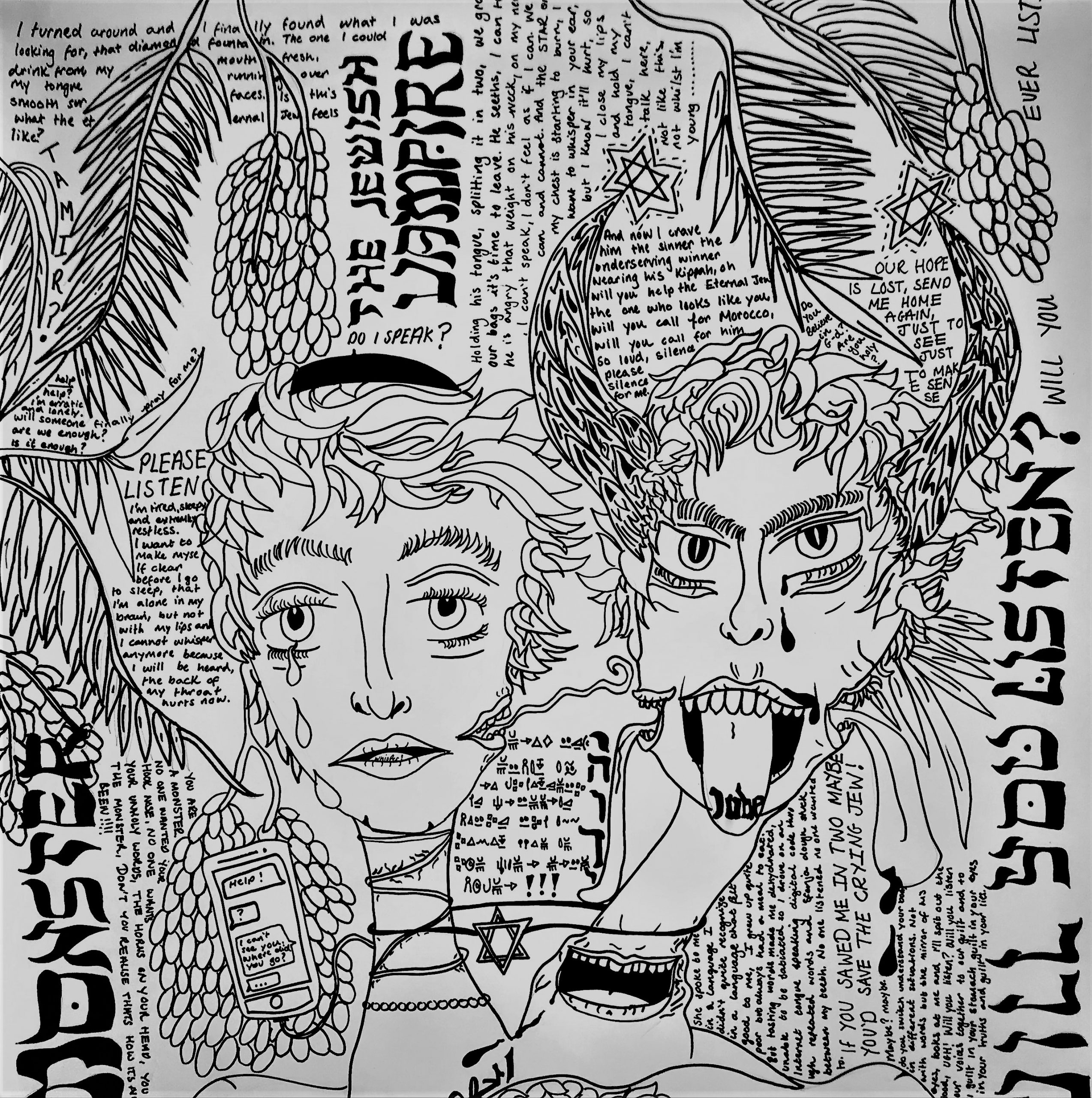 Masthead
Editor in Chief
Ben Ratskoff
Deputy Editor
Lauren Levy
Art Editor
Aimee Rubensteen
Interdisciplinary Editor
Robert Yerachmiel Sniderman
Editor
Eli Plenk
Contributing Editors
Miranda Cooper
Enav Emmanuel
Ariel Goldberg
Roey Victoria Heifetz
Maia Ipp
Menachem Kaiser
No'a L. bat Miri
Hannah Tzuberi
Copy Editor
Caryl Espinoza Jaen
Creative Director
Nick Harwood
Graphic Design
Eli Khromov
Nir Shaked
Web Design
Adam Berman
Joy / Jade
Join
Currently Seeking
Webmaster
All positions are part-time and volunteer-based. Please email contact@prtcls.com if interested.
Submit
CALL FOR SUBMISSIONS
PROTOCOLS is not accepting submissions at this time.
Contact
Contributors
Adi Liraz
Almog Behar
Ana Ratner
Anh Q Vo
Anthony Russell
Ari Wharton
Ashley J Bohrer
Arielle Angel
Ayelet Carmi
Benjamin Kersten
Benyamin Reich
Bethany Zaiman
Caroline Goldfarb
Daniel Spielberger
Dara Bramson
Devon Spier
Devorah Brous
Elham Rokni
Etai Rogers-Fett
Gal Weinstein
Galia Bar-Or
Ghiora Aharoni
Gil Hochberg
Gil Yefman
Hannah M. Bruckmüller
Hannah Roodman
Hannah Tzuberi
Inbal Mendez Flores
Ita Segev
Jason Lipeles
Jo Mrelli
Jônatas Chimen Dias DaSilva-Benayon
Joshua Simon
Julie Weitz
Ken Goldman
Leora Friedman
Lily Consuelo Saporta Tagiuri
Liora Ostroff
Maarten van der Heijden
Maor Oz
Margalit Cutler
Mark Tseng-Putterman
Max Modiano Daniel
Maxwell Greenberg
Maya Simkin
Meirav Heiman
Menachem Kaiser
Michael Iliani
Michael Rakowitz
Michal B. Ron
Miriam Saperstein
Molly Theodora Oringer
Monica Uszerowicz
Moran Sanderovich
Muhammad Jabali
Naomi Safron-Hon
Natasha Roth
Noa C. Ginzburg
Noam Parness
Noam Sienna
Nurit Jacobs-Yinon
Omar Zahzah
Omri Ben-Yehuda
Phoebe Gittelson
Rafael Juval Balling
Robert Yerachmiel Sniderman
Roey Victoria Heifetz
Rona Yefman
Rotem Rozental
Sandy Fox
Sara Erenthal
Shasha Dothan
Shterna Goldbloom
Siona Benjamin
Sophia Terazawa
Sophie Levy
Sula Bermúdez-Silverman
Tal Hever-Chybowski
Talia Martz-Oberlander
Tami Katz-Freiman
Tamir Amar Pettet
Tenara Calem
Tom Haviv
Tsibele
Yael Meiry
Yarden Stern
Yosefa Raz
Yoseph Needelman-Ruiz
Yuval Avrami
Zoé Samudzi