Join us for the occasional gathering, performance, or conversation.
PERFORMANCE
January 25, 2020 7:00 pm
CROWN HEIGHTS, BROOKLYN
FEAST: Semipermeable Membrane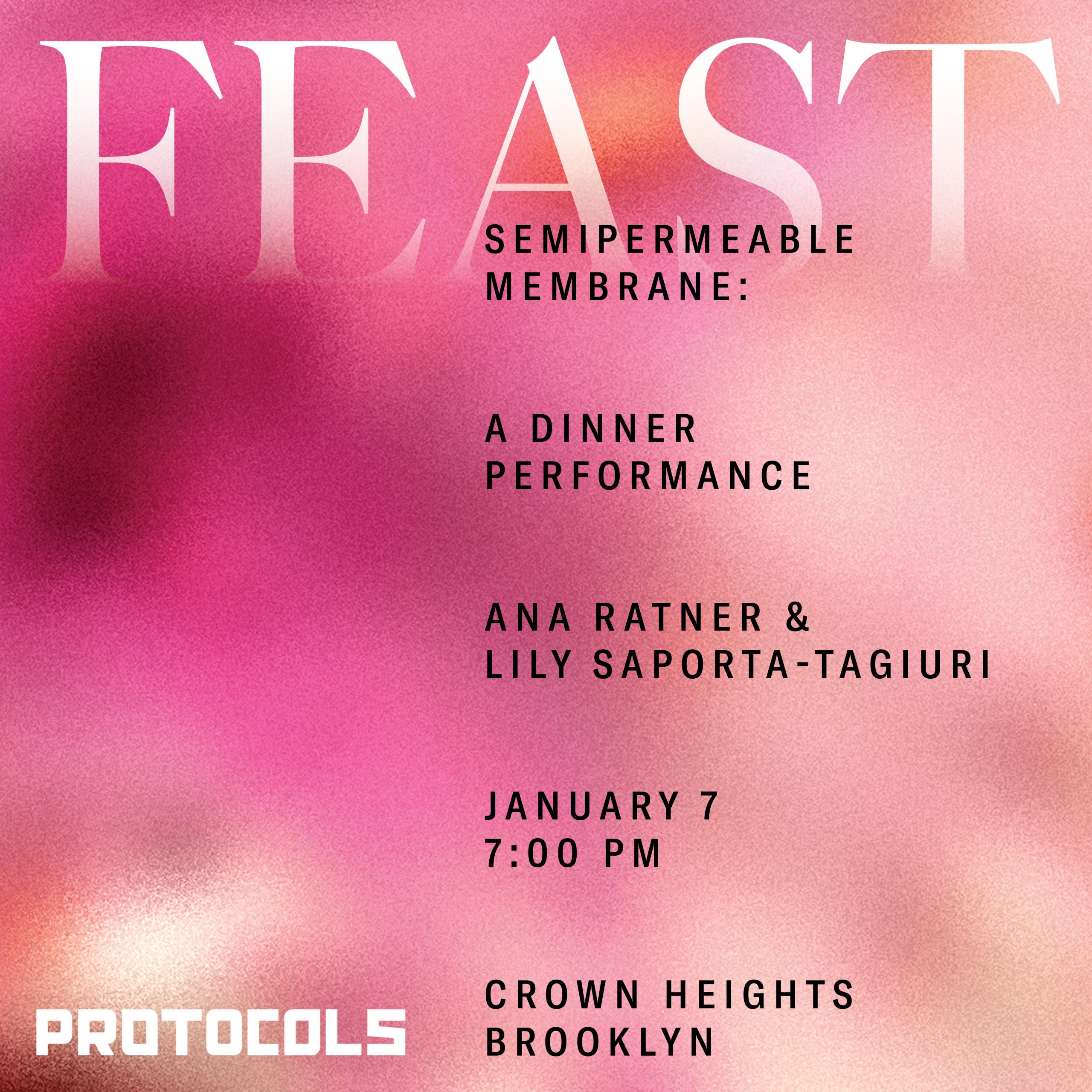 PROTOCOLS invites you to an interactive dinner performance to celebrate the launch of Issue #6: TONGUES. The performance is conceived and staged by Ana Ratner with a plant-based menu by Lily Consuelo Saporta Tagiuri. Join us for a multi-sensory journey through the stuffed, fermented, and baked paths of ancestral and contemporary Jewish life.
CONVERSATION
November 13, 2019 8:00 pm
LOS ANGELES CONTEMPORARY ARCHIVE
Being Together Precedes Being: Joshua Simon in conversation with Ben Ratskoff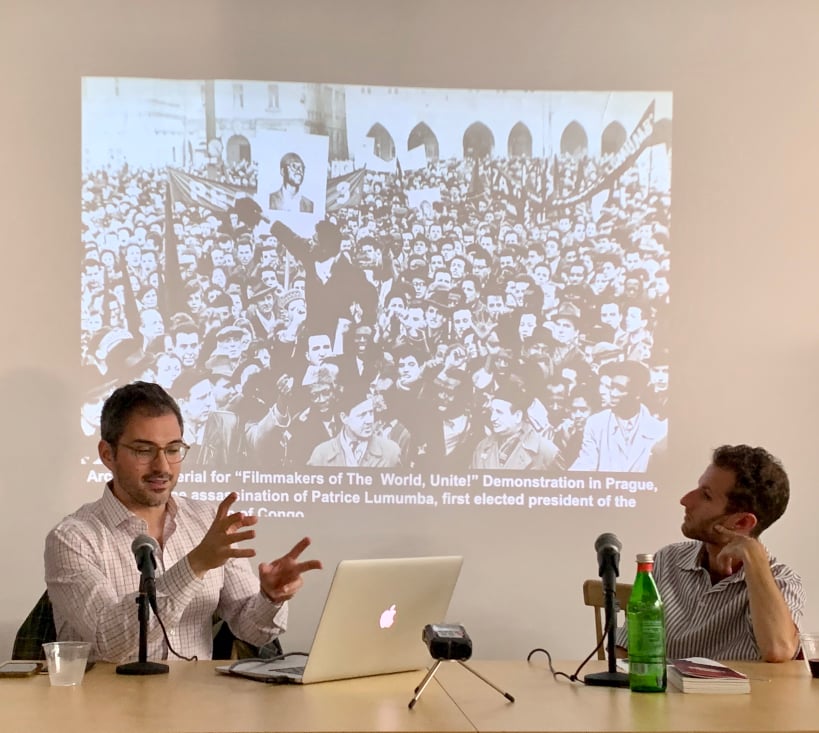 A conversation between Joshua Simon, editor of Being Together Precedes Being: A Textbook for The Kids Want Communism, and Ben Ratskoff, founder and editor- in-chief of PROTOCOLS.
CONVERSATION
November 12, 2019 7:00 pm
WORKMANS CIRCLE EDUCATION CENTER, LOS ANGELES
The Kids Want Communism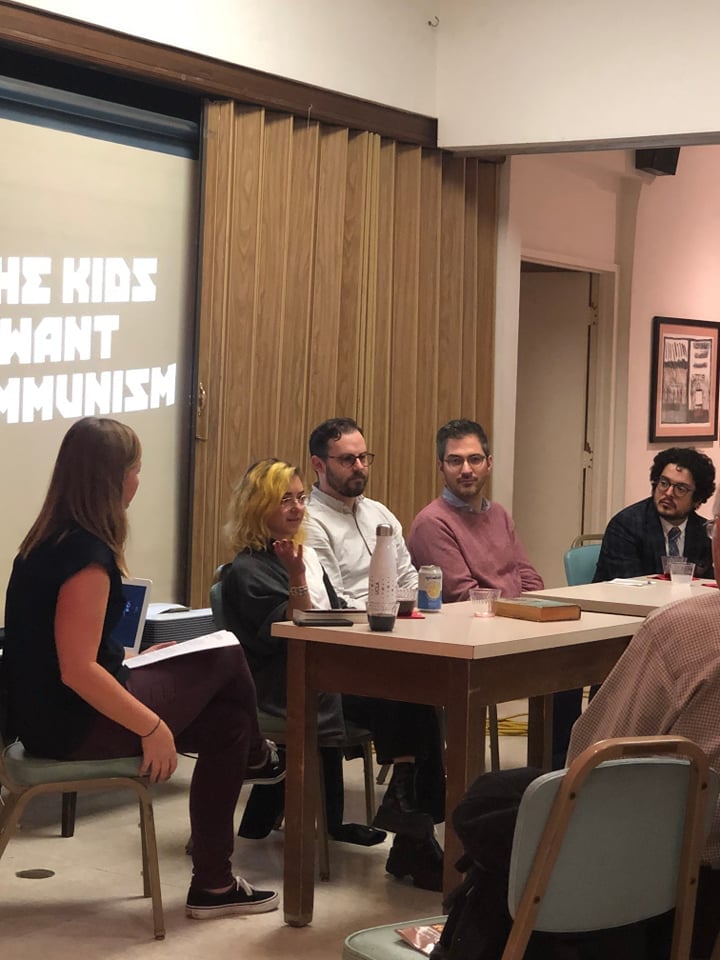 CO-ORGANIZED WITH CAROLINE LUCE AND JOSHUA SIMON
A conversation on the legacies and horizons of Jewish and international organizing in Los Angeles, featuring Jon Danforth- Appell of Democratic Socialists of America – Los Angeles, Tracy Jeanne Rosenthal of the LA Tenants Union, curator and editor of Being Together Precedes Being Joshua Simon, and Omar Zahzah of the Palestinian Youth Movement .حركة الشباب الفلسطيني -)PYM( Moderated by historian Caroline Luce.
CONVERSATION
June 28, 2018 8:00 pm
CAFE IMBALA, JERUSALEM
Imagining Shared Futures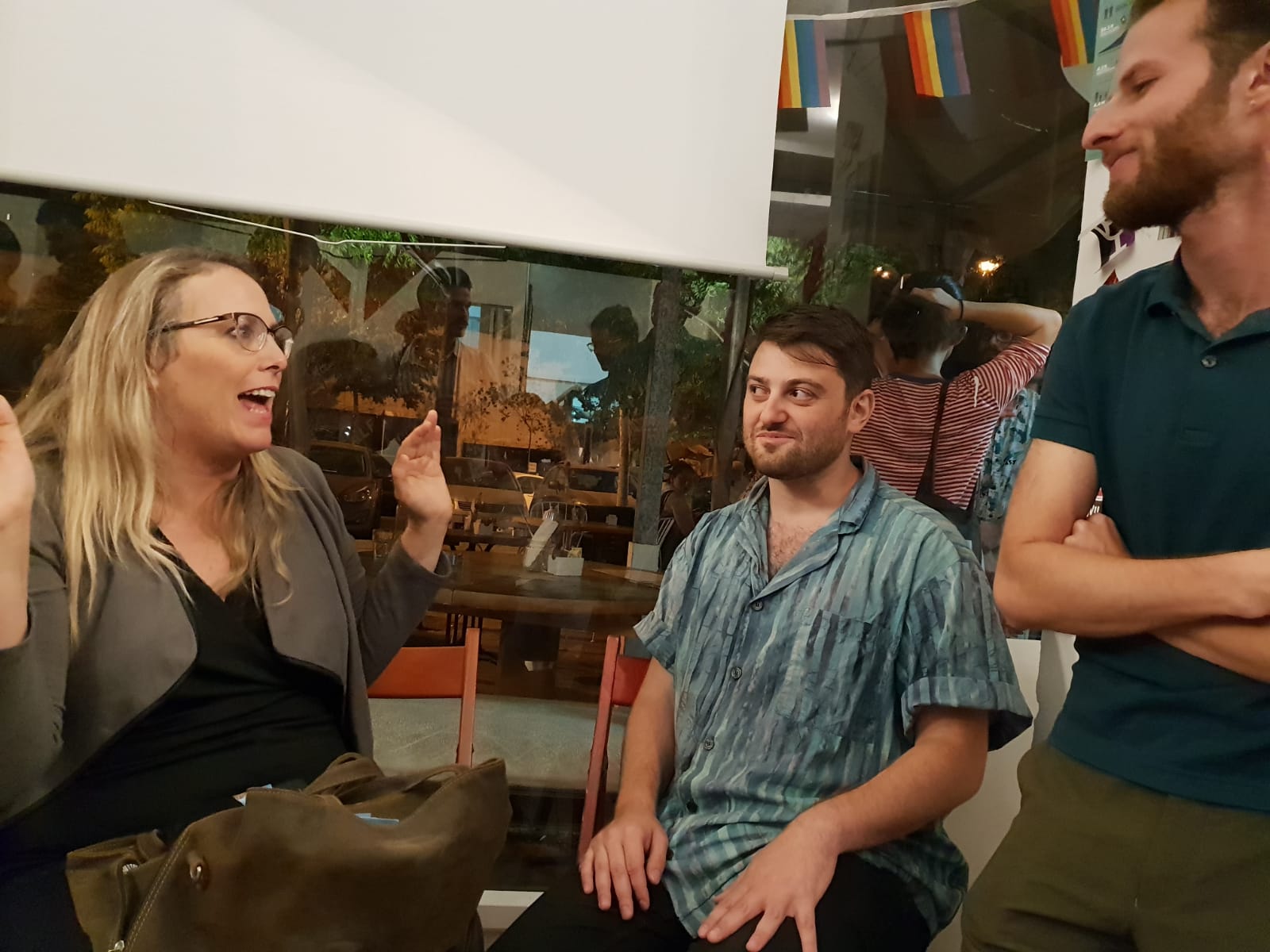 A discussion between writer Tom Haviv, filmmaker Rafael Balulu, and scholar and activist Yael Berda on the the cultural imagination's role in creating shared futures in Israel/ Palestine. Topics include Jacqueline Kahanoff's life and work, the contemporary political movement A Land for All, and the Hamsa Flag project.