FEAST: Semipermeable Membrane
January 7, 2020
7 PM
Crown Heights, Brooklyn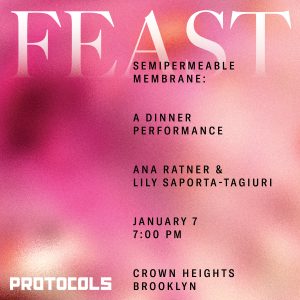 PROTOCOLS invites you to an interactive dinner performance to celebrate the launch of Issue #6: TONGUES. The performance is conceived and staged by Ana Ratner with a plant-based menu by Lily Consuelo Saporta Tagiuri. Join us for a multi-sensory journey through the stuffed, fermented, and baked paths of ancestral and contemporary Jewish life.
Being Together Precedes Being: Joshua Simon in conversation with Ben Ratskoff
November 13, 2019
8 PM
Los Angeles Contemporary Archive (LACA)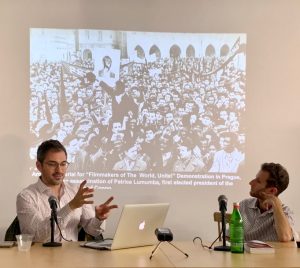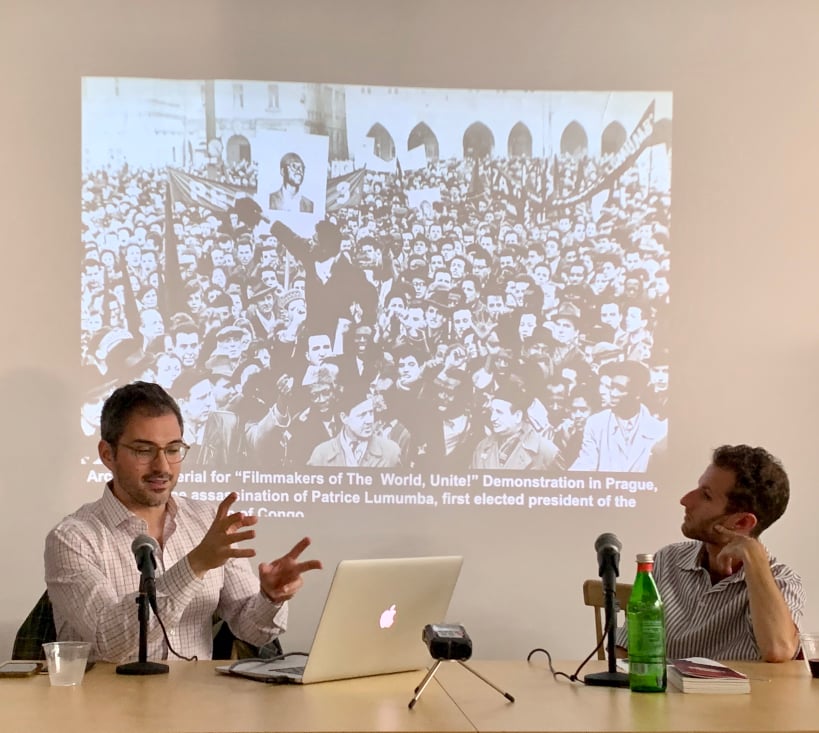 A conversation between Joshua Simon, editor of Being Together Precedes Being: A Textbook for The Kids Want Communism, and Ben Ratskoff, founder and editor-in-chief of PROTOCOLS.
The Kids Want Communism
November 12, 2019
7 PM
Workmans Circle Education Center
Los Angeles
Co-organized with Caroline Luce and Joshua Simon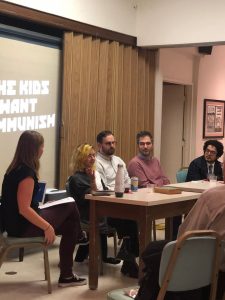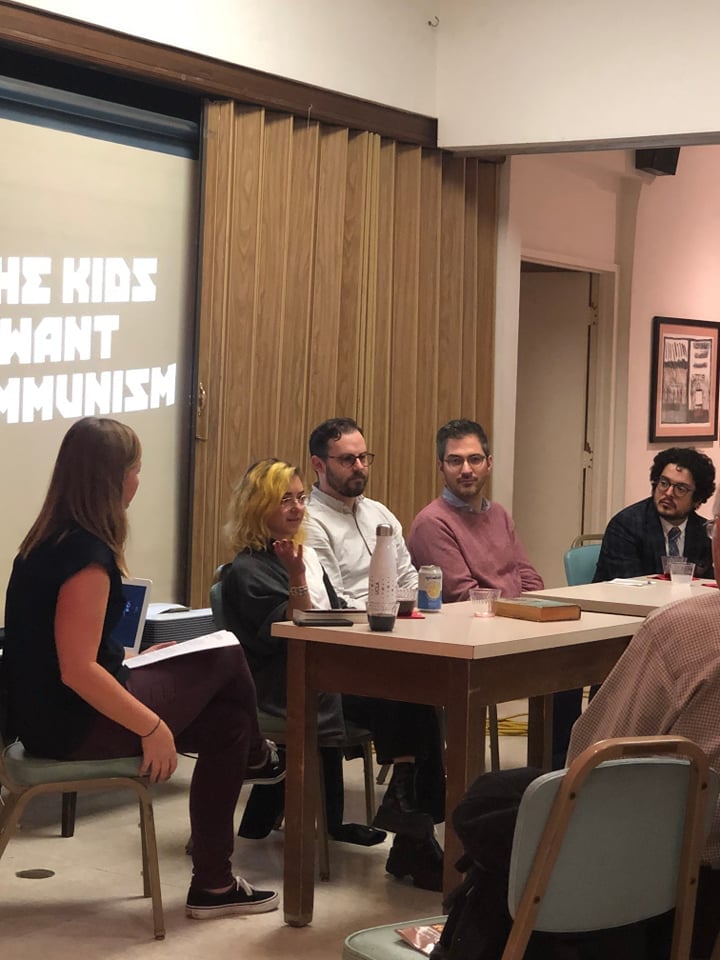 A conversation on the legacies and horizons of Jewish and international organizing in Los Angeles, featuring Jon Danforth-Appell of Democratic Socialists of America – Los Angeles, Tracy Jeanne Rosenthal of the LA Tenants Union, curator and editor of Being Together Precedes Being Joshua Simon, and Omar Zahzah of the Palestinian Youth Movement (PYM)- حركة الشباب الفلسطيني.  Moderated by historian Caroline Luce.
Imagining Shared Futures
June 28, 2018
8 PM
Cafe Imbala
Jerusalem
Co-organized with Kaf Collective and Aviv Snir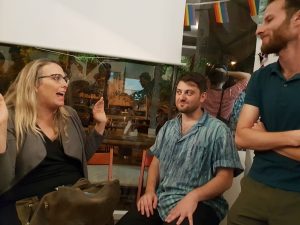 A discussion between writer Tom Haviv, filmmaker Rafael Balulu, and scholar and activist Yael Berda on the the cultural imagination's role in creating shared futures in Israel/Palestine. Topics include Jacqueline Kahanoff's life and work, the contemporary political movement A Land for All, and the Hamsa Flag project.